Finding the best restaurants in Málaga, like most popular European cities can be a difficult task. If you're looking for traditional food or local or iconic dishes, filtering through the tourist traps can be exhausting and quite boring. Málaga is no exception to this. In this article we have done the leg work for you so when you arrive you will be armed with a handful of places you can comfortably arrive at and enjoy a great meal at some of the best restaurants in Málaga for traditional Spanish food and iconic Málaga dishes.
This site contains affiliate links to products and services. We may receive a commission for purchases made through these links which help keep us on the road and costs you absolutely nothing
We found this place as we were walking along a strip of restaurants near Malagueta beach. A Beautiful setting overlooking the sea and food to die for. The only downside was we didn't order more food. We had set out for a light lunch so we only ordered a couple of dishes to share and they did not disappoint.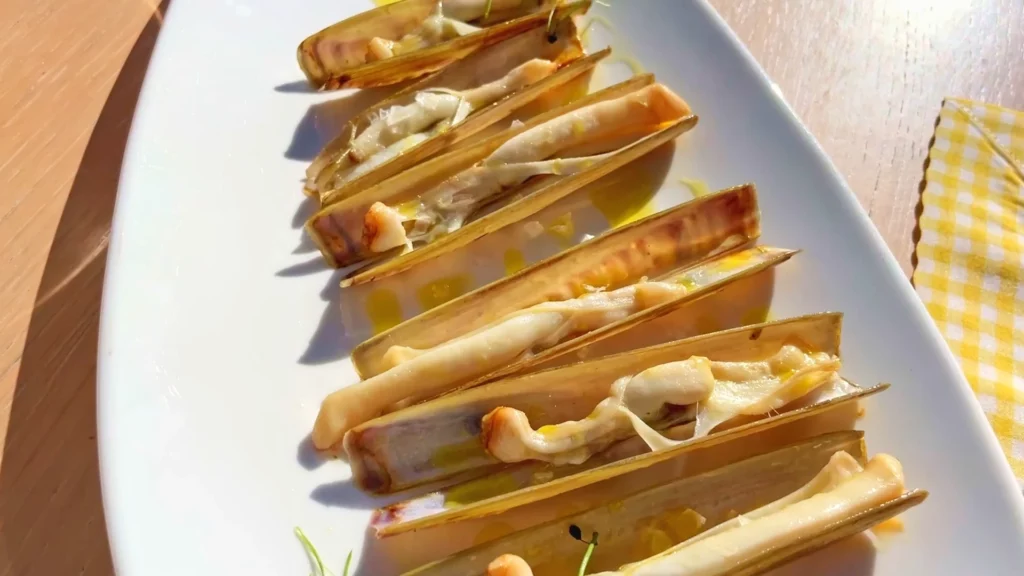 The daily special was razor clams and they were amazing. Delicate meaty clams packed with flavour that melt in your mouth. The fried red fish had a beautiful presentation and the flaky fried fish morsels were delicious. Wash it down with a cold beer and you couldn't ask for a better lunch.
Where to Stay in Malaga
Luxury Accommodations – Grand Hotel MiramarGL– The luxurious Gran Hotel Miramar GL is set in a listed XX century building and is located in Malaga, 10 m from La Malagueta Beach. This beachfront hotel has a spa centre and a seasonal pool.
Mid Range Accommodations –Vincci Larios Diez – Featuring a bar, Vincci Larios Diez is located in Málaga in the Andalucía region, 1.6 km from La Malagueta Beach and 1.9 km from La Caleta Beach
Budget Accommodations – La Farola – The apartment features 2 bedrooms, a flat-screen TV with satellite channels, an equipped kitchen with a microwave and a fridge, a washing machine, and 1 bathroom with a shower. Towels and bed linen are provided.
For more places to stay in Málaga, you can check the latest prices on Booking.com
This restaurant right in the heart of old town Málaga, this very local establishment is not overloaded with tourists. They serve a variety of tapas style plates of fresh seafood. We tried our hands at several with mixed results
First up was a stuffed mussel. We were confused at first as we thought there would be whole mussels underneath the deep fried breading on the half shell but it turns out the mussels are pureed into a mixture of potato and herbs and then stuffed back into the half shell, breaded and deep fried. Delectable. Next up was an order of polpo frito, deep fried octopus. a little chewy but very tasty.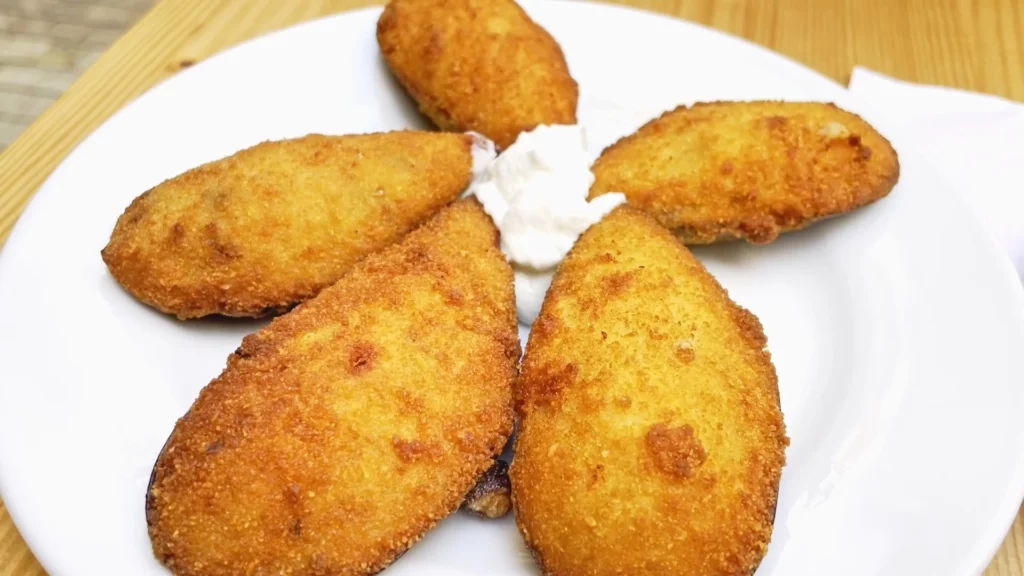 Next up was a beautiful plate of fried boquerones (anchovies) and what the menu said was huevos and the best we can tell it was going to be fish roe. For the first time in our travels I, not Angela, was freaked out by the food. Turns out huevos is the entire fish ovary still packed with the eggs that are deep fried. Not the most pleasant thing I have ever eaten. On a positive note, Angela, who is sometimes squeamish about some foods enjoyed them. Despite being appalled by the fish ovaries, everything else was excellent and I would highly recommend La Campana.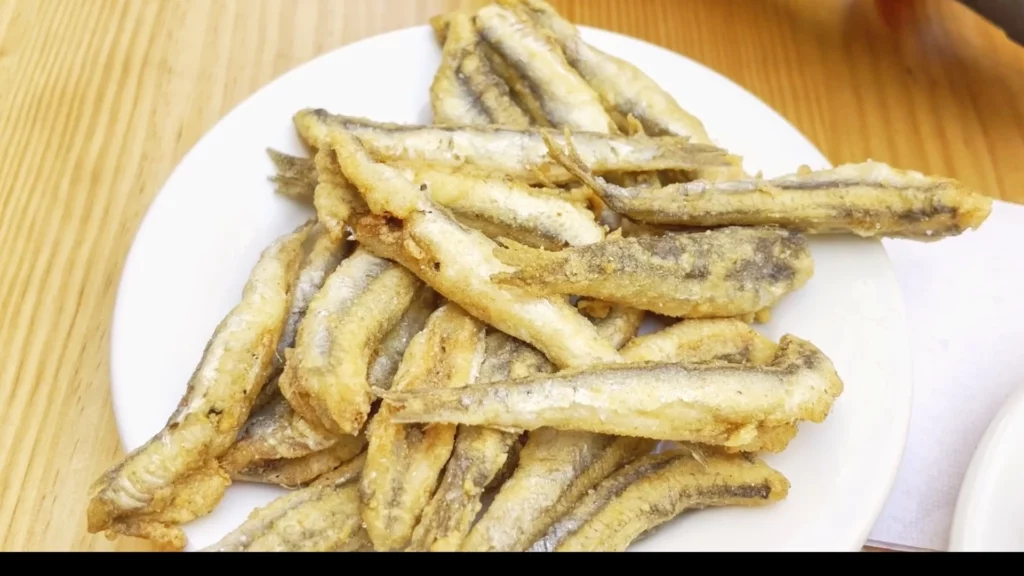 Another restaurant in the old town of Málaga, this meal would be yet another round of tapa stye plates and some squeamish stomachs. Thankfully it was Angela this time and not me. My pride would have been really wounded.
Starting off here we have Boquerones (anchovies are very popular in Málaga) once again but this time they are simply marinated in olive oil. A very traditional Málaguenan dish. Second is a heart attack waiting to happen but I absolutely love this dish. It is called Flamenquín and is basically pork, wrapped in more pork, stuffed with cheese and then deep fried. Sweet Mother of God!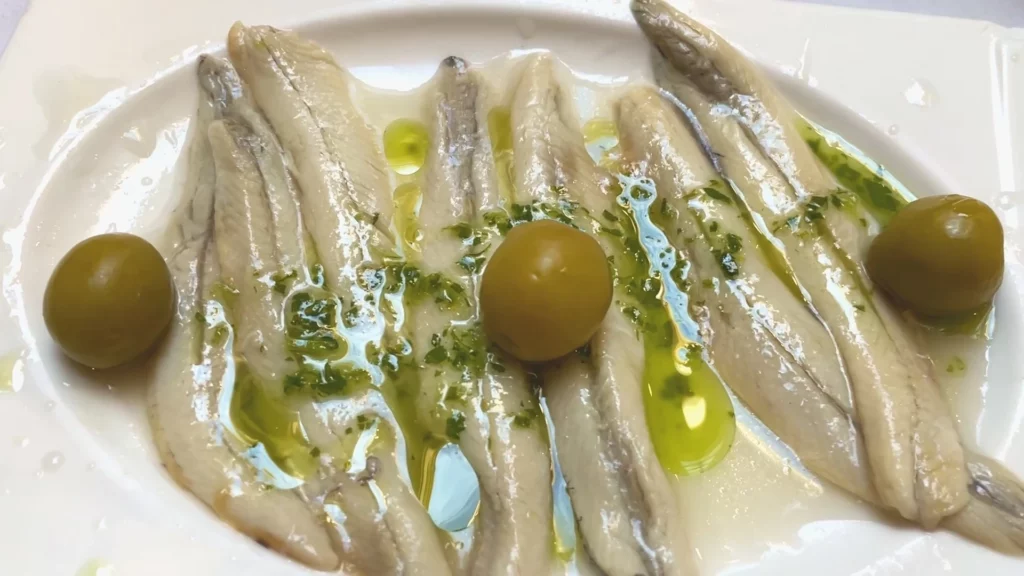 So far, so good and nothing squeamish. Next up is a marinated pork meatball served in a tomato sauce with french fries and shrimp boiled in a garlic butter/olive oil mixture. Sorry about the shrimp pic, it was super hot and kept fogging the lens of the camera. Both of them were delicious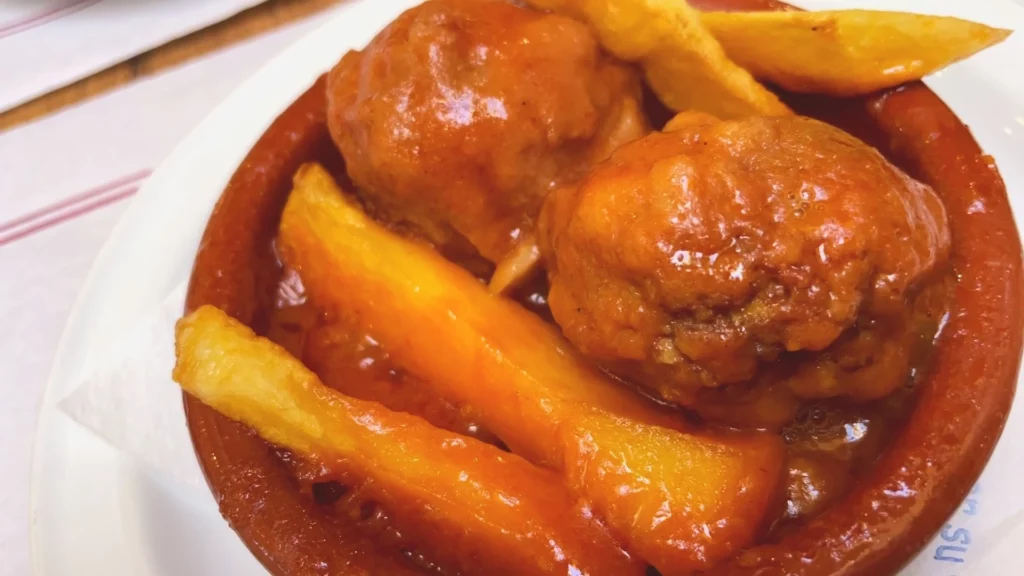 And here it comes, the two dishes that Angela wanted nothing to do with. First is callos or tripe. If you don't know what tripe is, it is basically the lining of the stomach of an animal, in this case beef. This was simmered with chick peas and herbs in what resembled a curry type sauce and I absolutely loved this. Angela not so much. And finally we finish up with caracoles or snails. Once again, Angela was not a fan. I on the other hand enjoyed them. Very tasty and could see myself ordering these again as a quick snack with a glass of wine on a Spanish patio.
Looking for thing to do in Málaga? Check out some of these deals
OK, so this isn't a restaurant at all. We had been searching restaurants for a particular dish that is a traditional Málaguenan delicacy but had not been able to find it so we gave up. Until we were walking through the gorgeous Atarazanas market one morning. In one of the many stalls we passed I saw an extremely large bright orange vat that I couldn't quite make out exactly what it was. And then I saw those three glorious words in Spanish on a sign over the vat. Lomo en Manteca. Three Spanish words I will remember until the day I die
Lomo en Manteca directly translates to loin in lard. You got it, a juicy pork seasoned loin cooked and preserved in its own fat. There is no refrigeration involved after the cooking process. It sits out on your counter in mounds of buttery delicious pork lard. This can't be good for you in large quantities but oh my God is it delicious. We were told by the lovely gent at the market that it is usually served by slathering some freshly baked bread with the pork lard and then shredding the meat to go on top. Then enjoy your sandwich. We had to do this at our AirBnb , but it was perfect. The pics do no justice to this heavenly creation.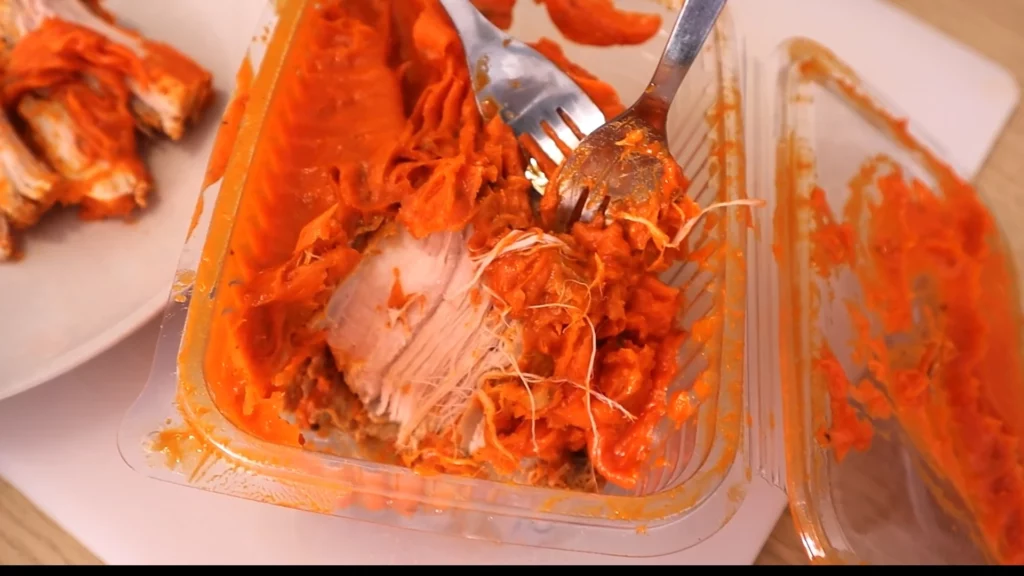 This restaurant is an institution in Málaga. To start we had a beautiful red pepper salad marinated in olive oil and seasoning and slices of cured pork loin drizzled with olive oil and sea salt.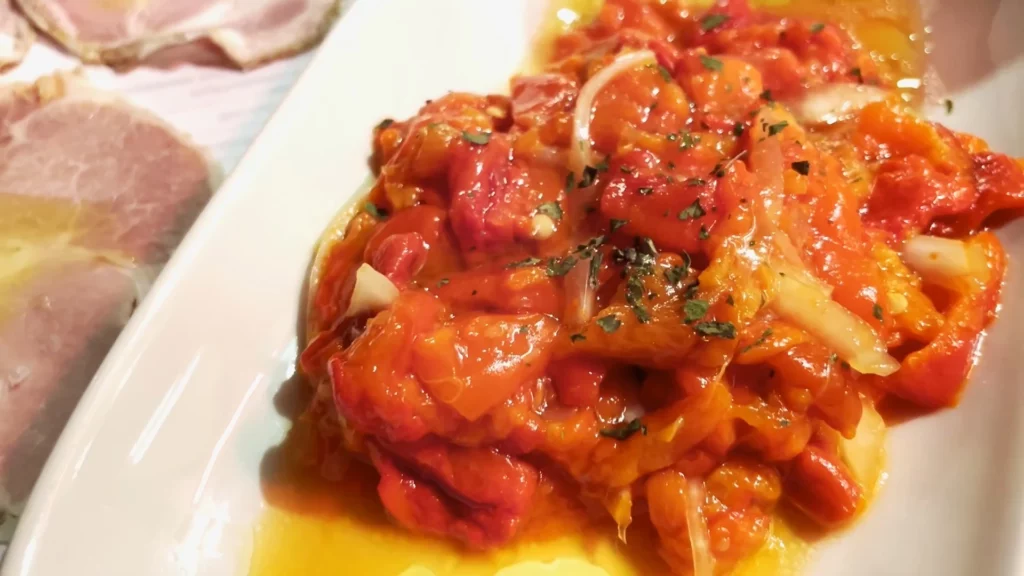 Next up was an order of fried chicarrones and a Spanish Charcuterie board of salami, cheeses and a Jamon Iberico. The chicharrones are small bits of fatty and oily pork deep fried and they are one of the most delicious things you will ever eat in your life. It's like eating a bag of popcorn at the movies, but replace the popcorn with fried pork. Uggghhh!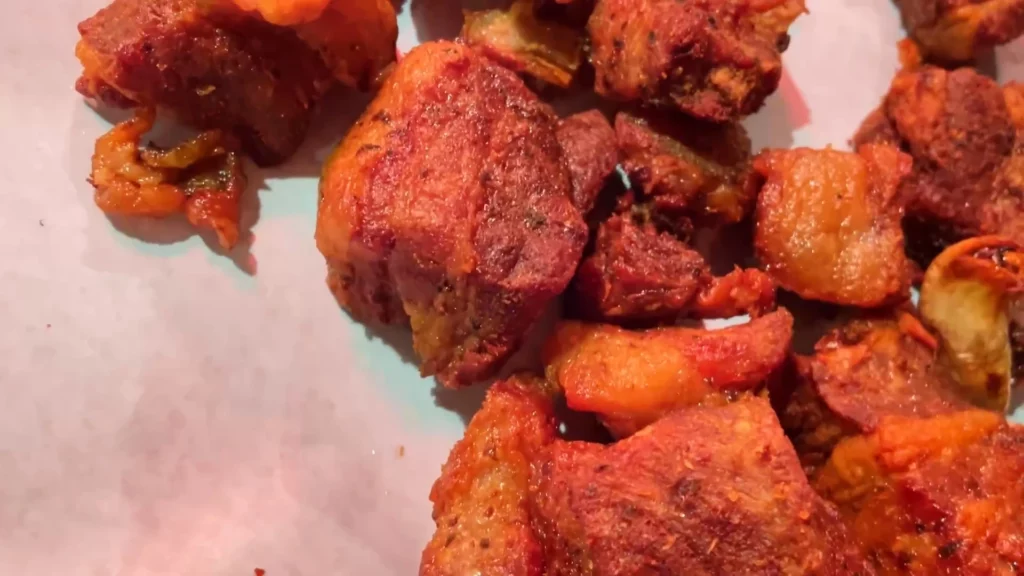 The star of the charcuterie board was without question the Jamon Iberico. While there are many grades of Jamon Iberico this was specifically the De Bellota. It is the second highest grade of Jamon Iberico and the rules state that it must be at least 50% Iberican black pig and can only be acorn fed acorns and be free range. So good!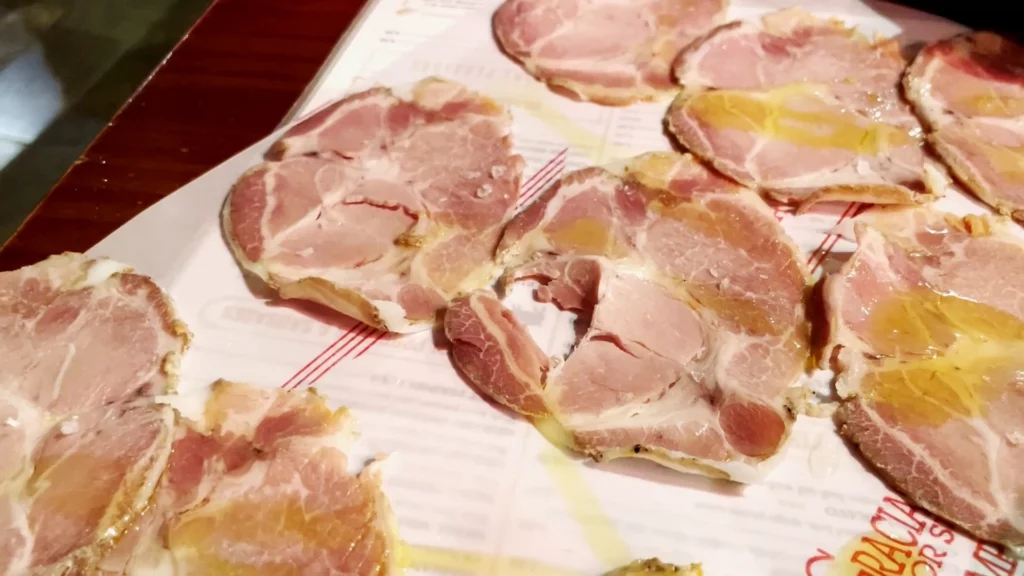 You can't have a food article without at least one desert right? OK, so our sophomoric humour thought this was funny more than anything else, but in all honesty they were pretty tasty. I am not about to go into detail with the waffles and waffle/ice cream combo. I'm pretty sure you are going to be able to figure this part out.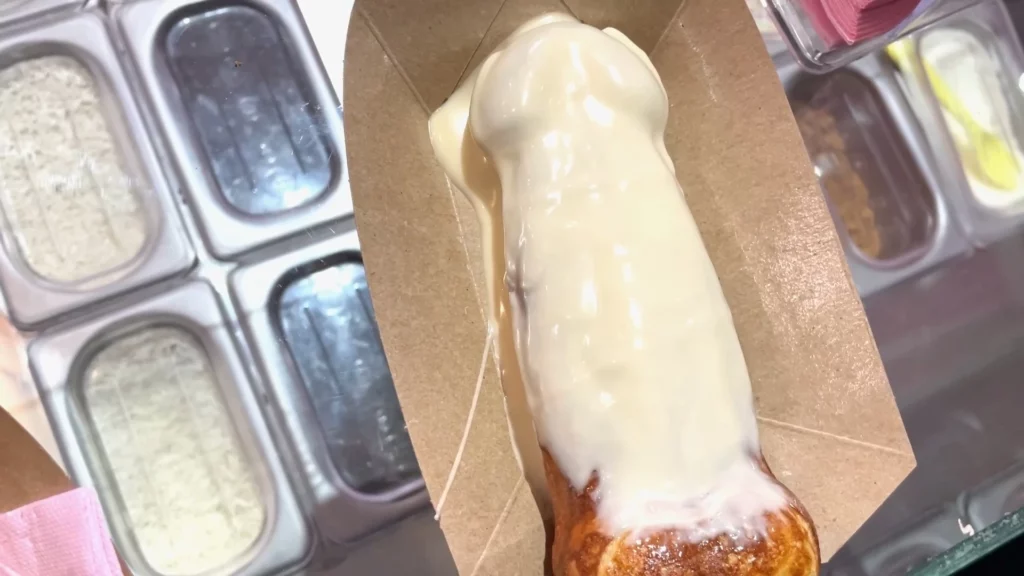 If you've been to Málaga and we left your favourite restaurant off the list, leave a comment below and let us know what we missed and to help other travellers on the journey to the Costa Del Sol!